Now that the rain has passed –thankfully—the sun is finally out and Houston is about to hit 90 degrees. For those who aren't aware, Houston saw a crazy amount of rain over Memorial Day weekend. I actually had to sleep at my parents' house because their street was too flooded. Kevin and I stupidly tried to leave, but I ended up almost having a heart attack once I realized I had no idea where the ditches were. It was impossible to see how close we were from falling into a ditch. We ended up switching spots, so Kevin could reverse us back to my parents' house. It was not fun. So me, Kevin, and the dogs slept in my parents' living room that night. By morning, the water was practically gone – but most of Houston was still crazily flooded.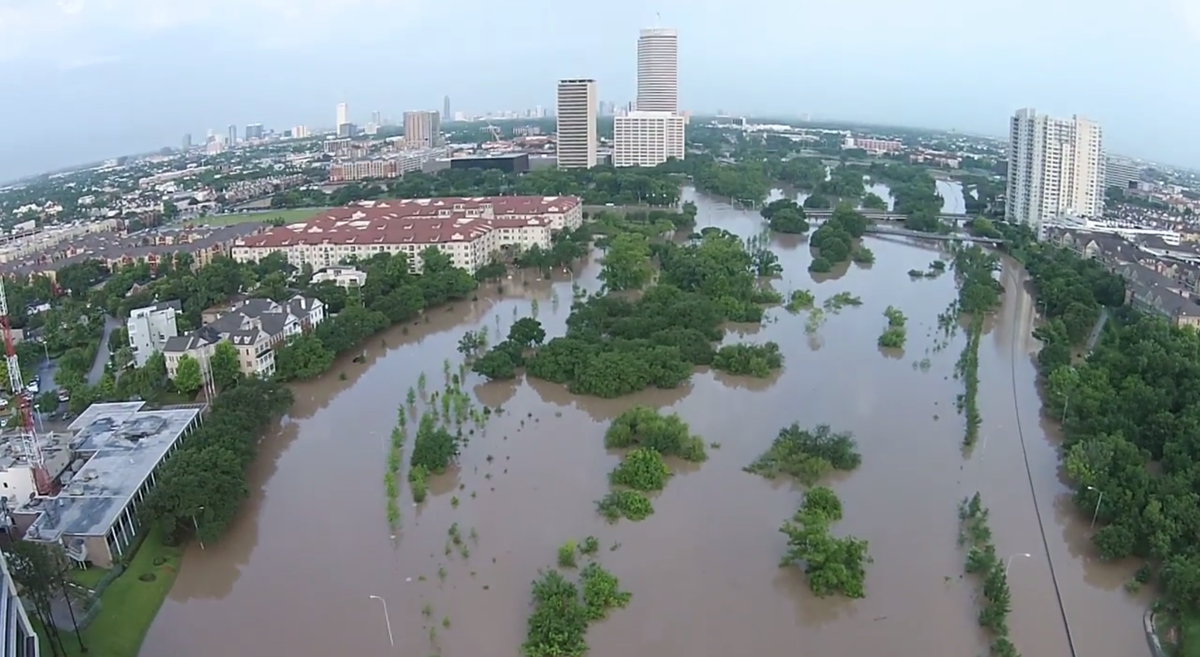 Scary fact: Texas saw 35 trillion gallons of water in May, which is enough to cover all of Texas in eight inches of water.
Now that the sun is finally out, I officially feel like it's time for grilling and going to the pool/beach! And to go to the pool/beach, you need a few essential items:
A bag.
This
pineapple beach bag
($38.68) is adorable & I wish I had something just as cute. I usually take my old backpack to the beach because I don't mind getting it wet and dirty, but this pineapple bag is perfect for a random pool day. Inside my beach/pool bag, you'd find: sunblock, a towel, chapstick, my phone, and maybe a book or magazine. If the dogs are coming, you'd find tennis balls, plastic bags to pick up any bathroom breaks, a ton of water bottles, and a portable water bowl (or Tupperware).
A cover up.
I love this
lace cover up from Target
($22.99). I usually show up in an old tank top and shorts (again, because I don't mind them getting really dirty). But part of me has always wanted a cute cover up to throw on.
Flip flops.
You can't go to the pool or beach without something to protect your feet from the hot pavement or sand. Flip flops are a great choice because they're easy to take on & off. I adore
Rainbow flip flops
, even though they are really pricey at $55. The thing is: they last forever – unless, like me, your dog eats them. Before Zoey ate my only pair, I wore my rainbows for years. They mold to your feet, so they're always comfortable. Plus, they are strong – throughout everything I put them through, they always looked really nice and new-ish. I don't have it in my budget to buy another pair yet, but eventually I'll own some again.
A cooler.
Dehydration is not fun, so be smart and pack a lot of ice and water (and whatever else you want to bring) into a big
cooler
($15.88).
A waterproof beach mat.
I spend 95% of my time at the beach on the sand (because Galveston water is gross), so it's important to me to have something to sit on that won't end up completely sandy and soaking wet. I bought an outdoor mat (not sure if it was advertised as a picnic mat or a beach mat) from Target two years ago after the summer season (huge sale!). It's big enough for two people to comfortably lie down and soak up the sun. I also like it because you don't have to use it only at the beach. You can bring it to the pool, an outdoor movie or concert event, the park – anywhere you may think you'll need to sit on the ground. The one pictured is $19.99 at
Bed, Bath, and Beyond
.
What are your beach/pool essentials?
*This is not a sponsored post.