My friend got tickets to the Astros' game from his work, and he invited me and Kevin to Tuesday night's game. I spent all day Tuesday watching the clock, waiting to get off work. What is better than a free baseball game? He said the tickets were right behind home plate!
I imagined we were sitting in a regular section with regular baseball stadium seats and regular baseball stadium food. & I was
thrilled
!
When we arrived at the ballpark, we discovered the seats were in the club level. The club had 4 buffet areas, its own bar, its own bathroom, unlimited baked pretzels, unlimited bags of nuts & cracker jacks, comfortable seats, and... an ice cream sundae bar.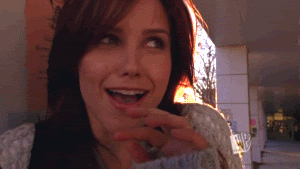 I thought I went to baseball heaven or that I won a million dollars or that I was finally hanging out with the rich kids from high school.
After loading my plates with as much food as possible, I took a seat and you know what I did?
I pulled out my phone, took a picture of my plate, and then sent the picture to my parents. Then I took a picture of my view & posted it on Instagram after trying to come up with a great caption & pick the most perfect filter.
I know a lot of people who post on Instagram, but most of those people snap a quick picture of what they're doing and wait until they're home to post the photo. They don't want to waste time on their phone and miss out on whatever they're doing.
But me? I take a picture and have to post it
immediately
.
I made a promise to myself a few months ago that I would not longer use my phone as an excuse to make time fly. That I wouldn't pull my phone out automatically in moments of silence or when I became bored.
I promised myself that I would enjoy the moments more, and I'm glad to say that it's going really well except for having to post things on Instagram all.the.damn.time.
Don't get me wrong, I love love Instagram, and
I'll continue to love it until the next new thing comes along.
But I'm going to make another promise to myself:
I can take pictures of whatever I'm doing, but I will wait until I'm home to post them. I vow not to be on my phone trying to figure out what to say and what filter makes my skin look the best... because even though it only takes a couple of minutes, those are a couple of minutes that I lose enjoying the moment. Plus, no one likes being with someone who is always on their phone.
What about you? Do you have any issues with how much you use social media?
Linking up with Knit by God's Hand